The arrival of Pierre Feyfant has expanded the G4F Talents team!
Pierre Feyfant is a young, self-taught musician and composer who has been passionate about music from an early age. He began his apprenticeship aged 14, and would go on to play numerous instruments between giving private tuition, playing in jam sessions and engaging in professional projects. Pierre has now worked on a large number of music to image projects.
Pierre Feyfant has created music for several short films including "La Diablada", a stop motion project for EMCA (a school for film animation) directed by Thomas Lemoine and for numerous shows from the Cie des marionnettes d'Angoulême like "Un drôle de Bidule". He has also worked on commercials for, among others, the GM Canada group and documentaries such as "We can be gay today", which received several international awards.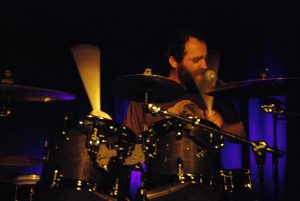 In the animated film sector, Pierre has collaborated with students from EMCA (a school for film animation). He wrote the music for the film "¾ OZ", which won an award at the Festival d'Annecy 2016 and which will soon be broadcast on the French TV channel Canal+, and "Vestiges" (which won the audience award for "Canal J/Tiji Espoirs de l'Animation 2016"). Finally, he has also worked on a video game, "Flipkiss", and you can listen to one of the tracks composed by Pierre here.
Pierre now has a deep relationship with music to image. He has made it his specialty, and can compose in radically different musical styles across all digital media.
Welcome aboard Pierre! The G4F team is thrilled to have you with us!